Knitwear is the perfect all-rounder – suitable for any season and always fashionable. To invest in a precious knitwear piece will be a long-term delight. Just as with all other materials, MADELEINE chooses the best possible quality for ultimate comfort and long-lasting styles. We are always working on creating new MADELEINE knitwear looks – from casual, to sporty to elegant.
Knitwear as a material becomes more and more sophisticated and new patterns and structures are often emerging. There is also a large variety of colours you can choose from. Our knitwear collections focus on mix-and-match basic colours and on-trend standout colours. High quality appliqués and ornaments give our fashion favourites the wow factor, which makes MADELEINE knitwear truly eye-catching.
Luxurious styles
For versatile outfit combinations, knitwear is the ideal choice. Luxurious and timeless, chic knitwear is fashion at its best. Knits with cashmere and elaborate workmanship create special, comfortable looks that don't compromise on style. For exclusive, exceptional outfits for work or special events, consider a classic and elegant focus knit piece.
Highlights from MADELEINE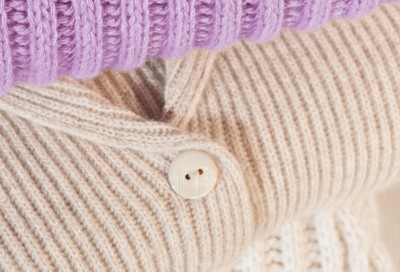 Knitwear to fall in love with! The unique designs as well as high-quality knit materials speak for themselves. We will introduce our favourites and reveal the characteristics which each piece a highlight.
The MADELEINE favourites include pieces made from cashmere, wool, metallic yarn as well as viscose.
Ribbon knit and cotton are popular knitwear materials for every season- able to create lighter, breathable pieces. Read more detailed information about our materials and types of knit here.
Sporty looks
The athleisure trend contains many knitted pieces to create casual, comfortable and stylish looks. The detail and quality ensure these outfits can be worn casually, day-to-day or as a chic sporty style.